10/04/2009
Financial flows south-north and financing of the development
John Christensen – Director Tax Justice Network - and Peter Niggli – Director Alliance Sud – are invited in Luxembourg for a conference about Financial flows south-north and financing of the development.

Both were speakers in Bern last June with a representative of the Cercle de Cooperation.


The conference will take place on 13 October 2009 at 20.00.

The conference is organised by Action Solidarité Tiers Monde - ASTM, le Cercle de Coopération des ONG with Etika - Initiativ fir alternativ Finanzéierung.

It is good because it demonstrates that NGOs resist despite an unacceptable pressure from the politicians and professionals in Luxembourg.



From the ABBL point of view:
- John Christensen and Peter Niggli will assimilate very diverse issues such as tax fraud, tax competition, Money laundering, the problematic of North-South relations and intra-European discussions on the taxation of savings. They will insinuate that financial centres like Luxembourg feature tax practices and mechanisms that would set them apart as tax havens.
- John Christensen and Peter Niggli will attack the flagship of the Luxembourg economy via an unhealthy combination of gratuitous assertions, hearsay, half-truths and concocted lies


That is probably the reason why the ABBL does not advertise this conference.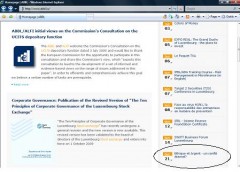 It actually advertises another conference on 21 October 2009 where Jean-Jacques Rommes, its director, will be speaker: Ethics and money: an eternal conflict?


He is the one that said to comment a typical tax evasion case through a Luxembourg bank and a scam through Panama that "It is not the banker who started".


It is true ass well for dubious wealthy individuals from poor countries that went and probably are still going in the "Luxembourg banking system" where they know they are welcome all the more than there is no tax agreement between Luxembourg and their jurisdiction to request information : IT IS NOT THE BANKER WHO STARTED.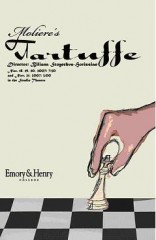 Hide this dubious money that I do not want to see…

Source of the picture: Wappas.