09/25/2009
The words that Claude Kremer, Chairman ALFI, did not say
Claude Kremer, Chairman ALFI, did a very interesting speech where he announced five initiatives.


He did not say anything about the Luxembourg Institute for GLOBAL Financial Integrity.

Two hypotheses:

- LIGFI is definitely dead despite someone is currently playing online with the website by testing layouts and launching a blog in a very professional way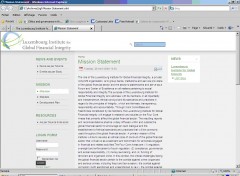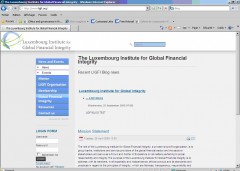 - Professionals do not agree with LIGFI's stated objectives: it is amazing to observe that the LIGFI keywords fairness, responsibility and accountability are not quoted by Claude Kremer. Only transparency is quoted but one can respect transparency in a misleading way by not implementing the other keywords.